Unique Handcrafted pattern made in italy
Each material is handmade by skilled artisan with crafting technique each pattern on products is unique, exclusive and impossible to repeat that makes each MATERIK products one of a kind.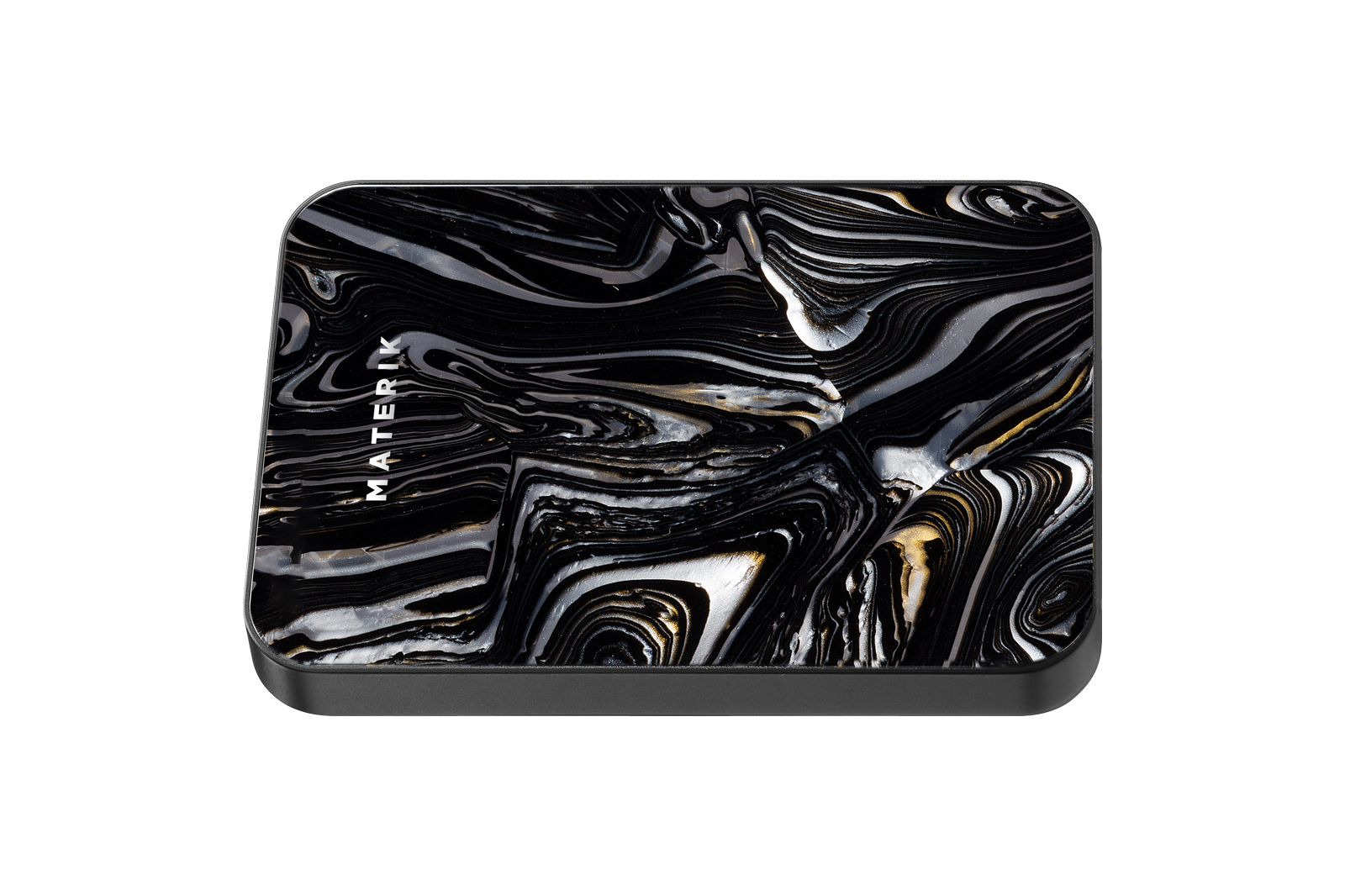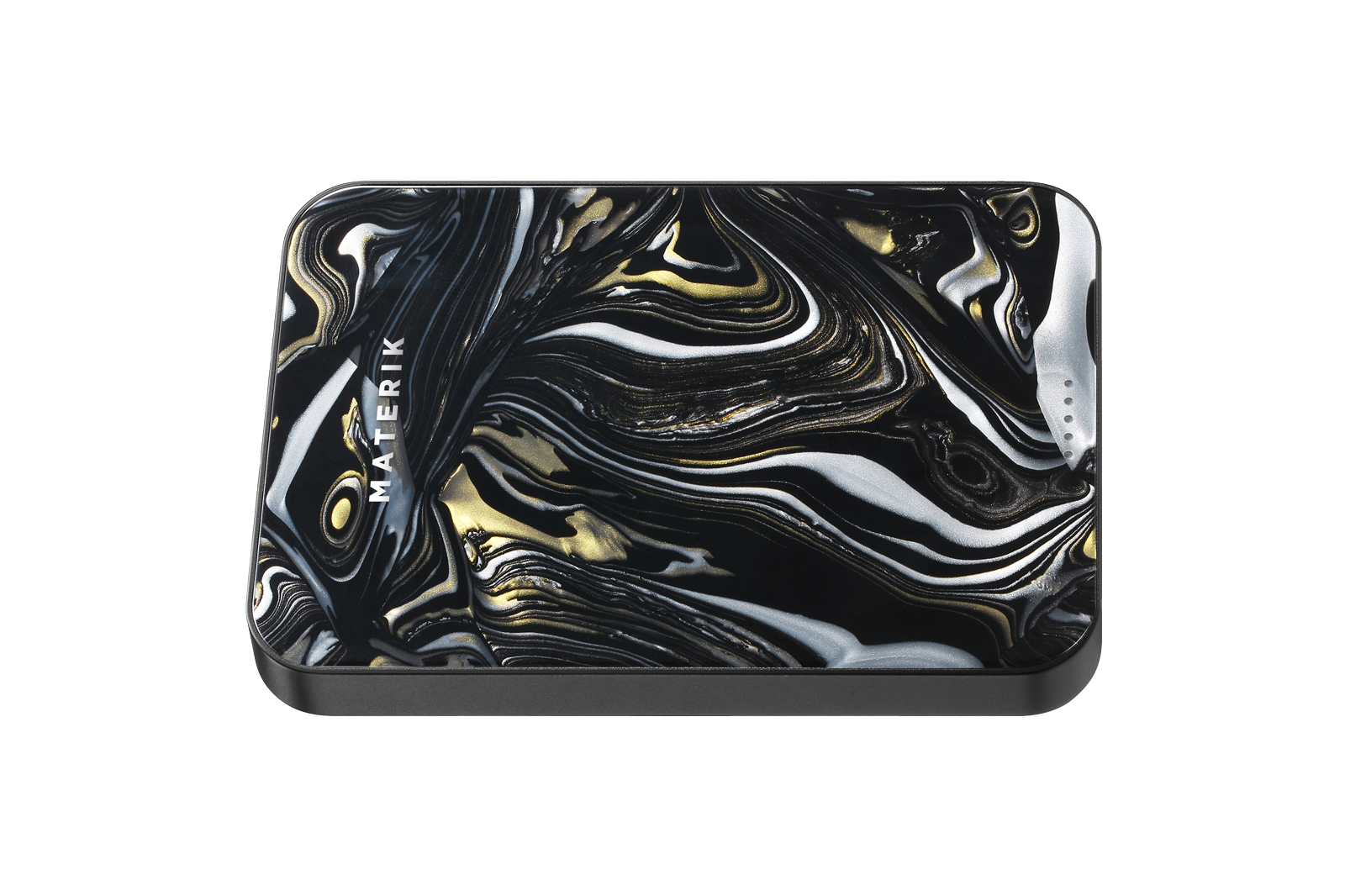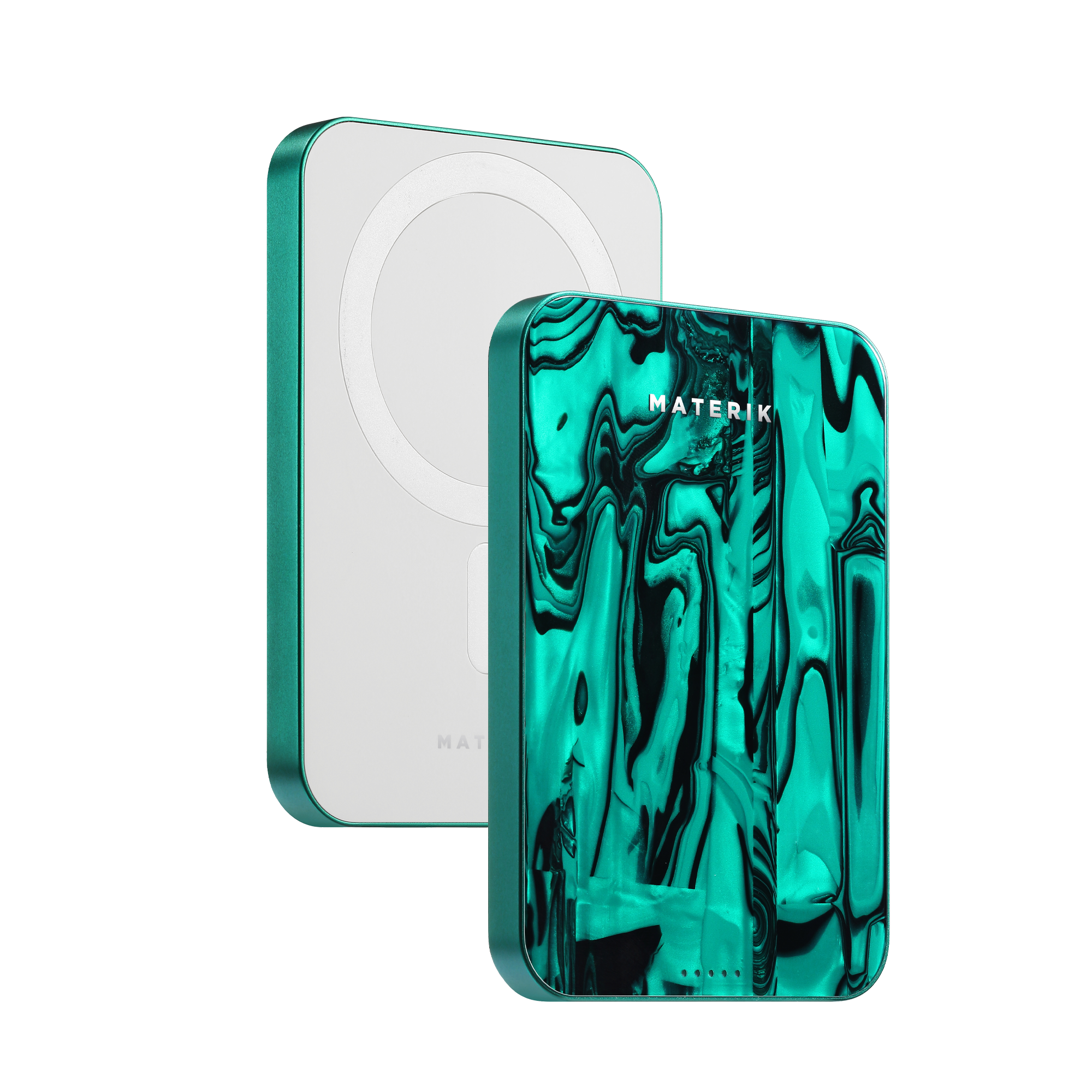 Materik power pack contains magnets that align iPhone (supported models) with MagSafe chargers and battery packs. You can even hold and use iPhone while it's charging.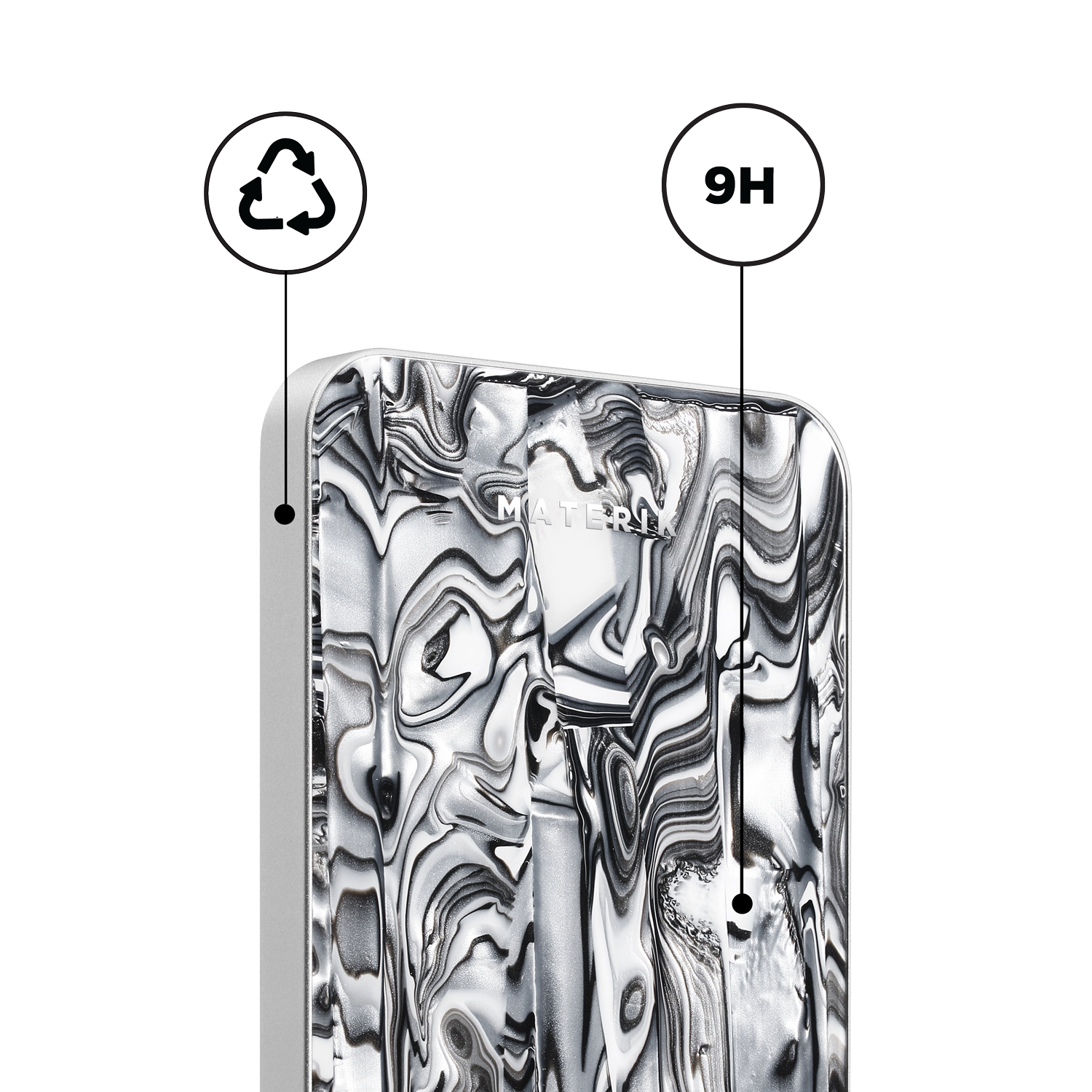 Powerpack frame is made with recycled aluminum. 95-98% of aluminium can be recycled
Powerpack Glass glass protectors are characterized by extreme hardness 9H, unobtrusive appearance and keeping high sensitivity at touch feeling.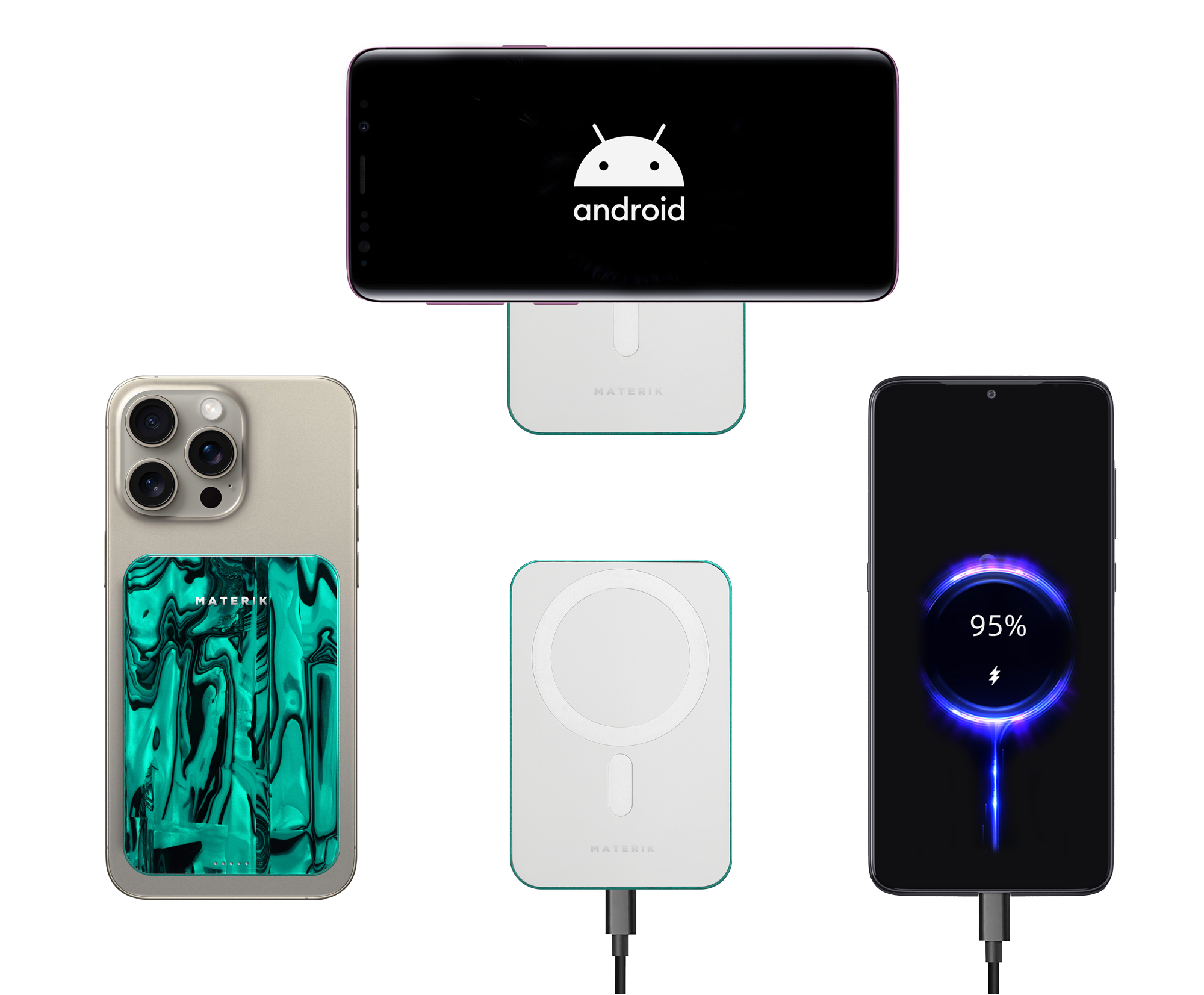 The 5000mAh capacity is just enough to fully charge most iPhones once, allowing the iPhone to get about 19 additional hours of video playback time.
Pocketable and easy to carry, Nearly credit card-like size, slim enough to slip into your pocket. Dimensions (10,4 x 7 x 8,9 cm / 4 x 2.7 x 0,3 in).
What you get >Magnetic power bank x 1, USB-C to USB-C cable x 1, USB adaptor.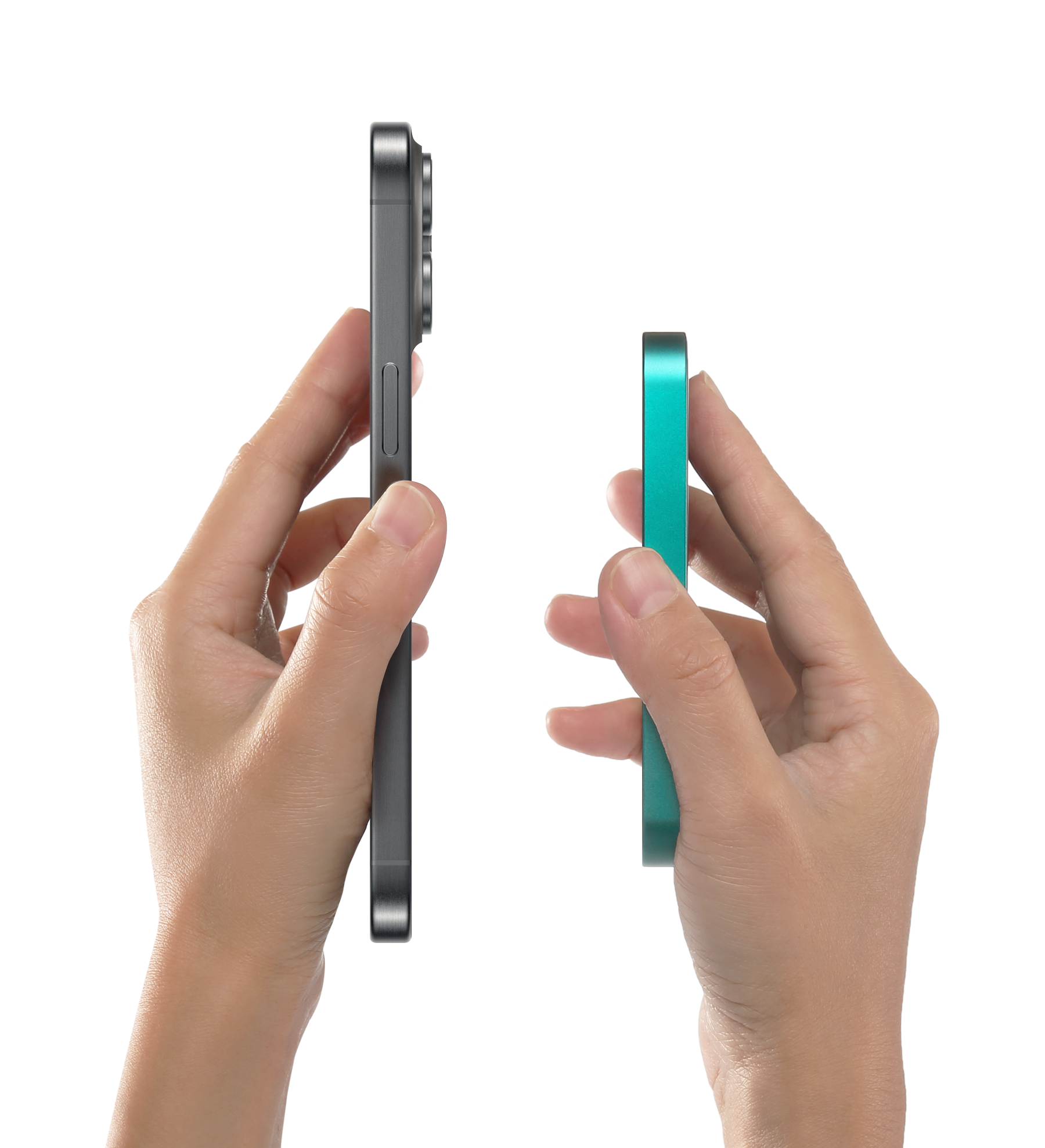 Materik Powerpack is one of the most thinner
power charger available on the market.
Powerpack match all MATERIK cases with
exclusive colors combo.